The Apple Arcade section of the App Store is pretty good about laying out the next several games that are set to come to the service soon, and with the highly-anticipated spin-off Oceanhorn: Chronos Dungeon landing this week, we thought it might also be nice to take a quick peek at the games that are set to launch in the coming weeks as well.
Oceanhorn: Chronos Dungeon – [Forum Thread] – [Expected Release Date: January 8th, 2021] – We were formally introduced to Chronos Dungeon just about a month ago, and I think it took pretty much everyone by surprise. Cornfox's Oceanhorn 2 has been a flagship title for Apple Arcade since launch, and they've been putting in tons of work releasing content updates in the time since. Somehow they found the time to do a pixel art spin-off of Oceanhorn that's in the fashion of a rogue-lite dungeon crawler with an emphasis on multiplayer play. Oceanhorn + rogue-lite + pixel art + dungeon crawler is basically a magic combination of words for me.
---
NUTS – A Surveillance Mystery – [Forum Thread] – [Expected Release Date: January 22nd, 2021] – Noodlecake has been a prolific publisher of Apple Arcade games, and NUTS is one they actually teased back in June of last year. It features an incredibly cool art style that sort of has a sketchbook, low-fi feel, and it's an adventure game where you play as a field researcher who monitors the habits of a group of squirrels in the forest. But as everyone knows, squirrels are shady, and your research leads you to uncover what these rascally rodents are really up to. Are squirrels secretly controlling the world like that episode of Rick and Morty? Probably.
---
Spire Blast – [Forum Thread] – [Expected Release Date: January 22nd, 2021] – According to the App Store's meta data, both this and NUTS have expected release dates of January 22nd, but I'm thinking one of them will actually launch on January 15th which would make more sense for one new title launching in Apple Arcade each week for the next 5 weeks. We'll see. At any rate, Spire Blast is sort of like a 3D Crush the Castle mixed with a matching game where you'll play as a dragon launching projectiles in an effort to topple mysterious towers that have cropped up all over the lands.
---
Populus Run – [Forum Thread] – [Expected Release Date: January 29th, 2021] – If last year's breakout hit Fall Guys taught us anything, it's that hilarity will ensue whenever you get large groups of people running together through hazard-filled environments towards a goal. Populus Run looks to be a spin on the huge groups of people running, but applied to a more traditional behind-the-back runner formula. It kind of reminds me of a 3D version of Mobigame's Zombie Tsunami. Based on the above teaser trailer, I'm really looking forward to seeing what Populus Run is all about when it launches at the end of the month.
---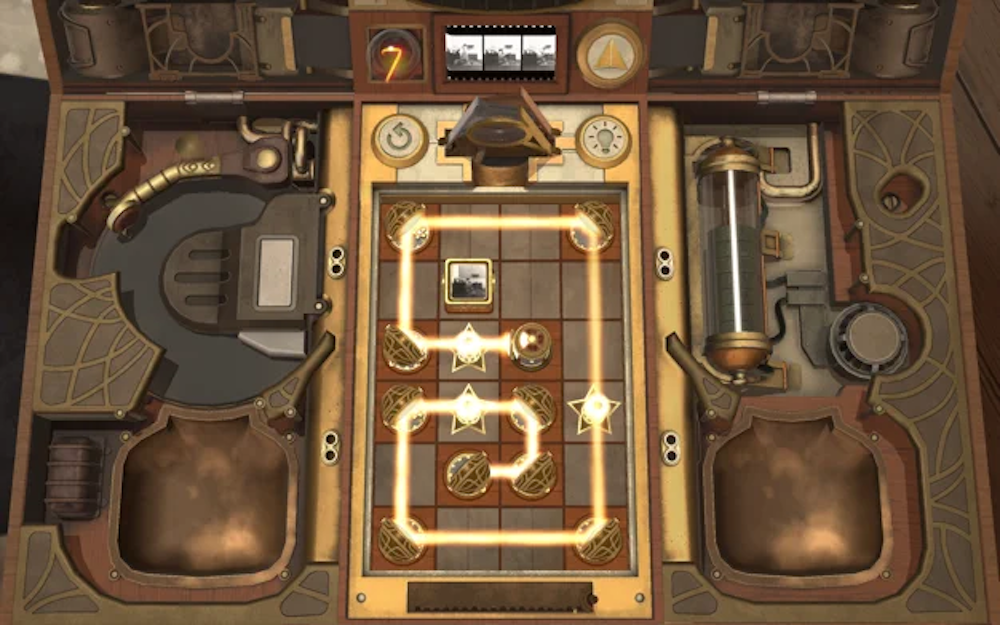 lumen. – [Forum Thread] – [Expected Release Date: February 5th, 2021] – Last but not least, this is the new one from Lykke Studios who previously brought us the excellent Apple Arcade title tint. lumen. is described as a unique puzzler "where you have to solve levels using lights, lenses and mirrors." There's sort of a The Room vibe going on here as you discover a strange antique box in the attic that belonged to a Scottish inventor named Ms. Olivia MacLumen more than a hundred years ago. Her inventions are documented through cinematic scenes and you'll need to solve "hundreds" of the game's puzzles in order to piece together the entire story of Ms. MacLumen and her accomplishments.