Last week, the highly anticipated new turn based RPG from Ironhide Games Legends of Kingdom Rush arrived on Apple Arcade as the first new game in a while. Leo's Fortune+ arrived alongside it but was changed to release later on following being available for donwload for a good amount of time. Earlier today, Kairosoft's awesome Game Dev Story hit Apple Arcade as Game Dev Story+ and The Iconfactory's Frenzic: Overtime has arrived as the new game for this week on Apple Arcade with a few game updates. If you missed last week's Apple Arcade update round up, read this. Apple Arcade is also set to get more games soon including the recently revealed Angry Birds Reloaded.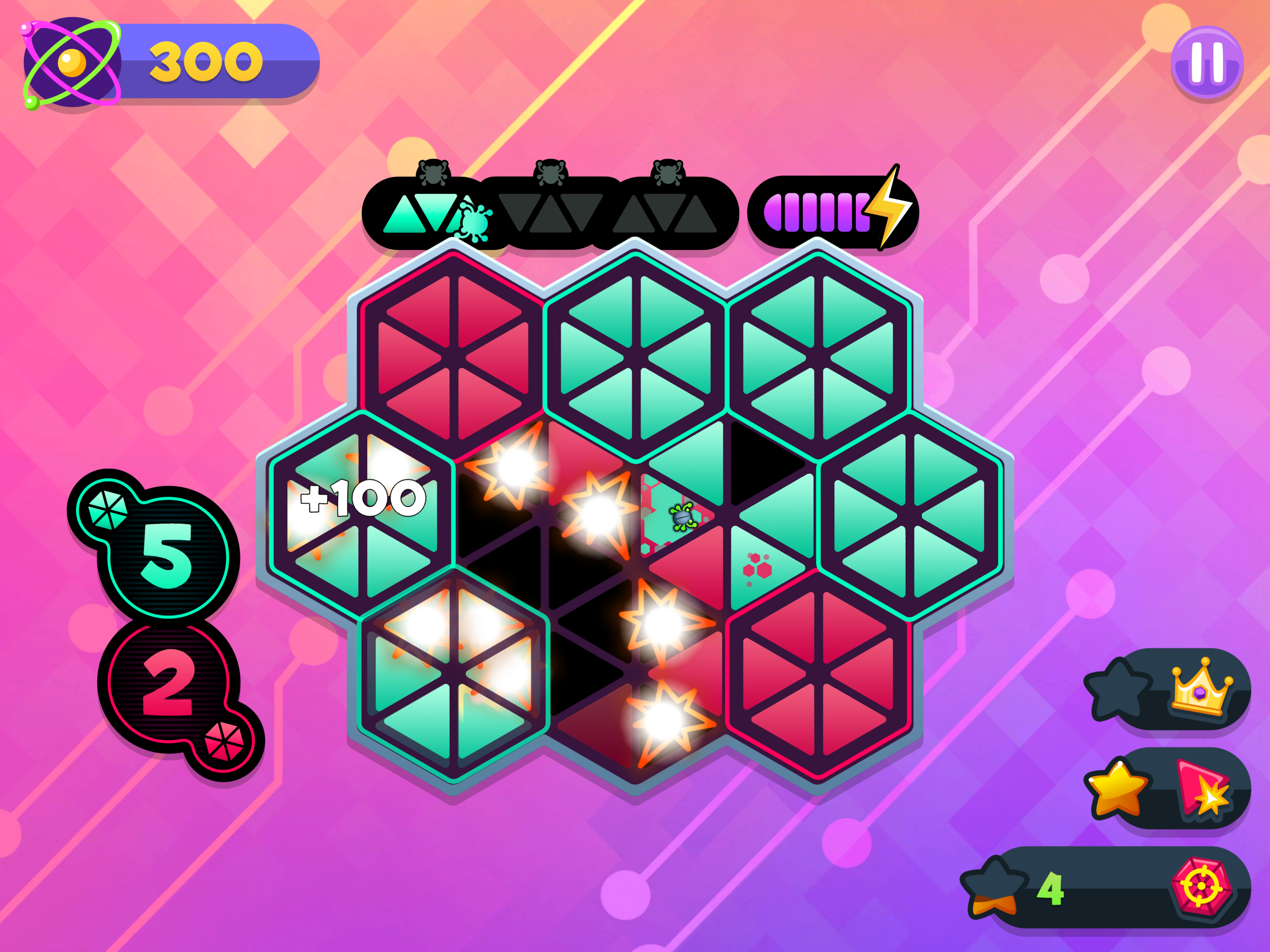 I've been a huge fan of The Iconfactory since using Twitterrific on a really old iPod touch back in the day so seeing Frenzic: Overtime pop up in the upcoming games list a while ago had me interested right from the get go. Today, the fast-paced puzzler with great visuals has finally arrived on Apple Arcade and it supports Apple Silicon (M1) right from the get go. Your aim in Frenzic: Overtime is to assemble Power Cores for ZAPBOTs quickly. In the current release, the game has over 45 levels and different gameplay modes. You can download it here on Apple Arcade. Charrua Soccer version 7 is now live letting you go to the beach and play soccer. This update brings a new 5v5 mode without fouls and the Summer Beach Cup. You have until July 21 to unlock new original content here. Alike Studio's All of You gets its first update in nearly half a year bringing in new levels, a solutions book, difficulty adjustments, and more. Gameloft's SongPoP Party adds new events for the Summer with 2 new characters, 50 new playlists, and various improvements.
Check out our forum threads for Frenzic: Overtime here, Game Dev Story+ here, Charrua Soccer here, and All of You here, and SongPop Party here. Head over to our dedicated Apple Arcade forum for discussion on the service and every game included here. Have you been checking out the new Apple Arcade updates over the last few weeks or are you still catching up with the new games added to the service with the big overhaul?