Each and every day new mobile games are hitting the App Store, and so each week we put together a big old list of all the best new releases of the past seven days. Back in the day the App Store would showcase the same games for a week, and then refresh those features each Thursday. Because of that developers got into the habit of releasing their games throughout Wednesday or very early Thursday in order to hopefully get one of those coveted features spots. Nowadays the App Store refreshes constantly, so the need for everyone to release all on the same day has diminished. Still, we've kept our weekly Wednesday night format as for years that's the time people knew to check TouchArcade for the list of new games. And so without further ado please check out the full list of this week's new games below, and let us know in the comments section which games you'll be picking up!
---
Aeyos (Free)
iTunes Description
Welcome to the world of Aeyos!

Battle it out in The Ancient Forest with 4 unique heroes all of which have unique Cards & Relics to help you on your journey.
Forum Thread: Aeyos (by Star Set Studios LLC)
---
Aotu World (Free)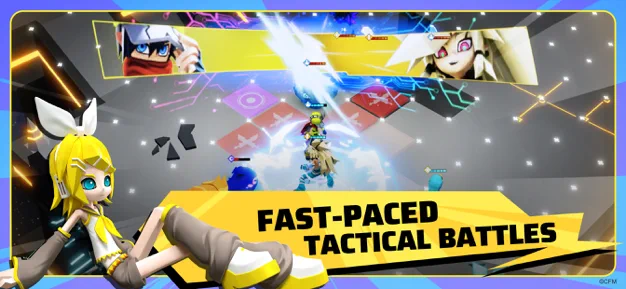 iTunes Description
Aotu World takes innovation to a new level with its unique battle system. Aotu World uses a block-based board where each block decides your actions. That combined with each character's unique abilities truly allow for a one of a kind game play. With multiple classes, there are a wide range of attack styles, abilities, and even personalities. If you are looking to show your intelligence, then Aotu World's combination of strategy and thrilling combat is for you.
Forum Thread: Aotu World (by Gaea Mobile)
---
Bombagun (Free)
iTunes Description
Bombagun – is a competitive card game set in the immersive post-apocalyptic universe of ATOM RPG. The game features a simple yet intricate rule set, original card designs and NO pay-to-win card collection elements or loot boxes! All players are dealt from the same deck, so only your own strategy, tactics, wits and luck decide whether you win or lose!
Forum Thread: Bombagun (by AtomTeam)
---
Colorculator (Free)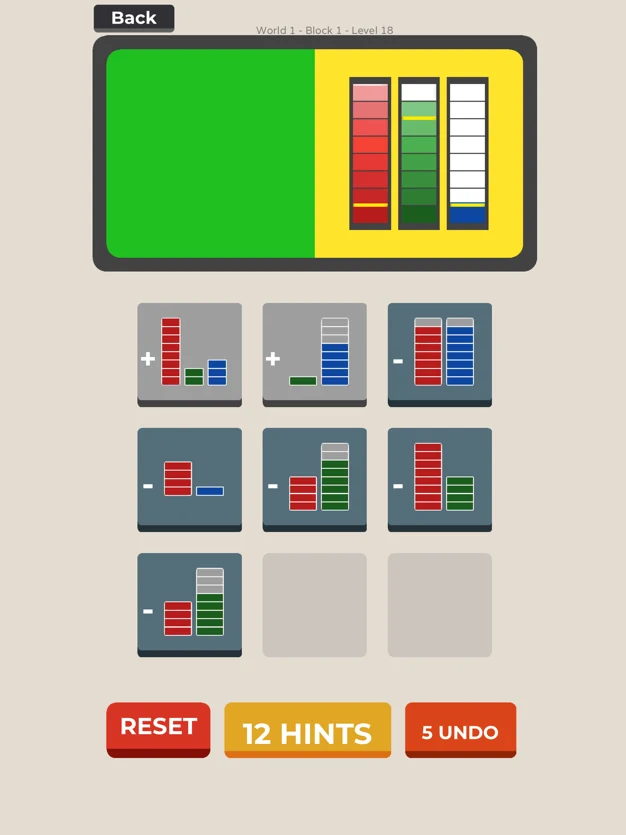 iTunes Description
A Calculator Puzzle Game for ALL Ages

Colorculator is a puzzle game that lets your creative juice flowing. By pressing the correct sequence of buttons you can generate the CORRECT color!

One press and everything changes and puzzle game for everyone!
Forum Thread: Colorculator: A Calculator Puzzle Game (by Jeffrey Monte)
---
Darkest Rogue 3D: Slingshot (Free)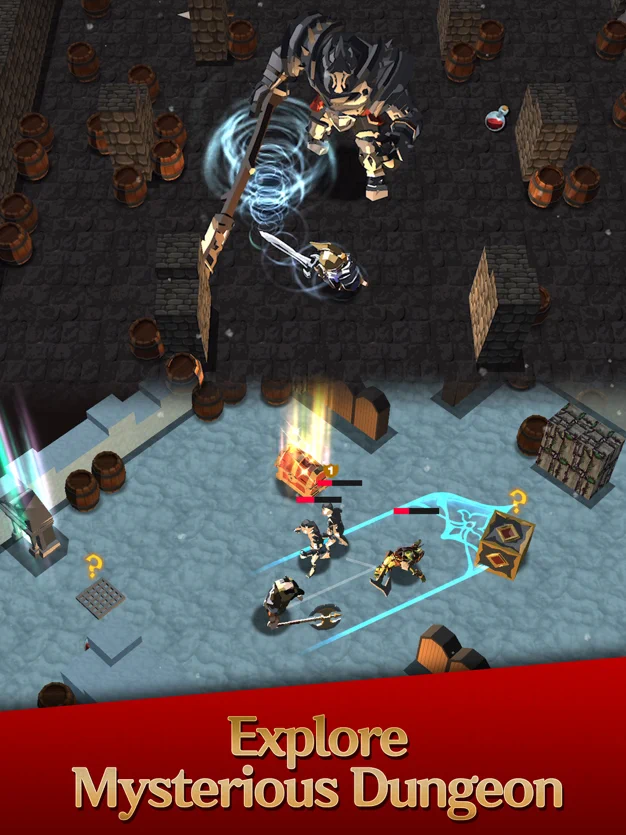 iTunes Description
The story of a brave hero exploring the unknown dungeon in search of the legendary spell book "Necronomicon" begins now.

Go on an adventure, freely switching from Knight, Hunter, Sorceress, and Druids. Unpredictable Dungeon Crawling! When darkness clears, cruel enemies and traps are revealed!

Challenge the highest floor with powerful equipment and skill combinations!
Forum Thread: Darkest Rogue 3D : Slingshot (by Dreamplay Games)
---
Doge to the Mars (Free)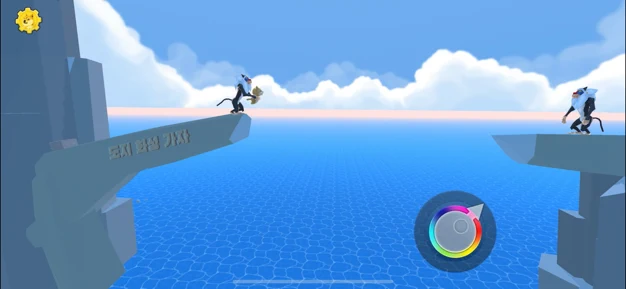 iTunes Description
Doge to the Moon

The story of Doge arduous journey to Mars.
Get protection from baboons and get your jetpack in hand
Boarding a rocket to Mars and going to Mars.
Forum Thread: Doge to the Mars (by AlldreamGame)
---
Kingdom: The Blood Pledge (Free)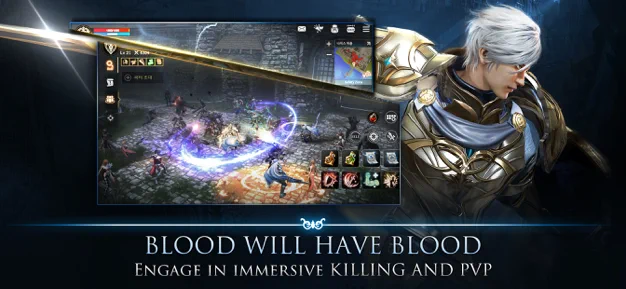 iTunes Description
Kingdom: The Blood Pledge is dedicated to true hardcore players and pays absolute homage to classical PC MMO titles. In this truly open world, you can allocate stat points at will, learn over a hundred unique skills, and empower your character using runes and crystals to forge your very own character. Trade freely and rack up the money overnight! Engage in ruthless pursuit and epic sieges anytime, anywhere with players from across the globe.
Forum Thread: Kingdom: The Blood Pledge (by Efun Games)
---
Meatsauce Madness ($1.99)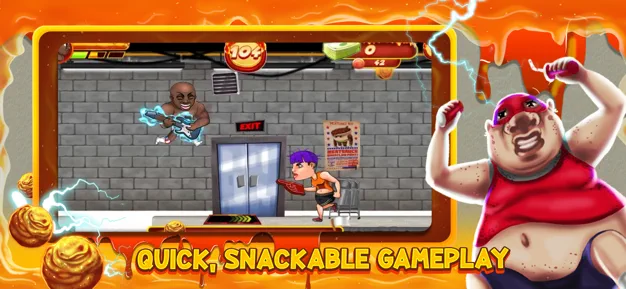 iTunes Description
Control wrestling legend Soul Train Jones as he dashes forward to collect the dollars, breadsticks, and meatsauce he so rightfully deserves. Pull off stylish jumps, midair spins, and defeat enemies while propelling wall to wall while you gather meatballs
Forum Thread: Meatsauce Madness (by Magen Boys Entertainment)
---
My Talking Angela 2 (Free)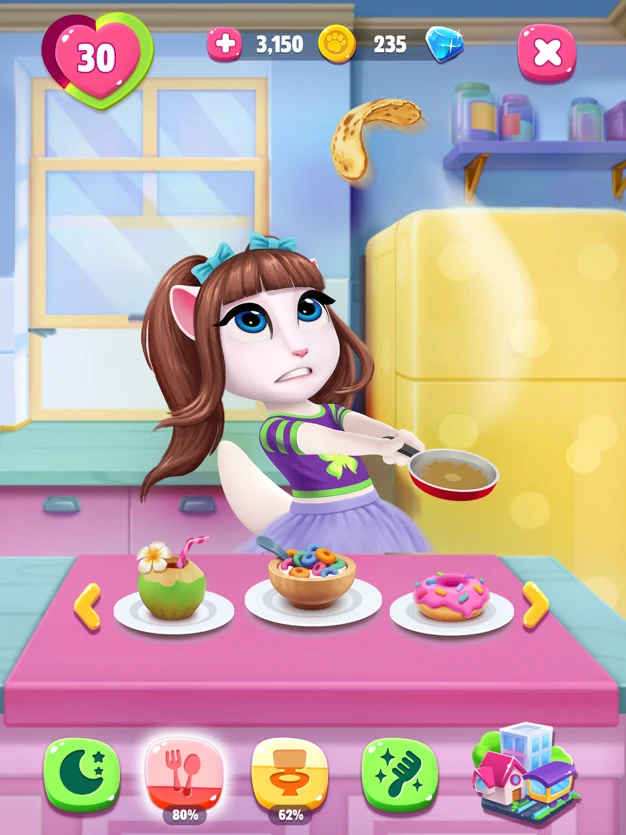 iTunes Description
Angela is back! Dance, travel, bake, and try hair and make-up together!

From Outfit7, the creators of popular virtual pet games such as My Talking Tom 2 and My Talking Tom Friends, comes the sequel to My Talking Angela!

My Talking Angela 2 takes Angela's game to the next level! Find re-vamped singing and dancing experiences, endless makeover possibilities, and exciting places to explore. Angela's waiting for the fun to start now in her brand new pad.
Forum Thread: My Talking Angela 2 (by Outfit7 Limited)
---
Piano Chronicles (Free)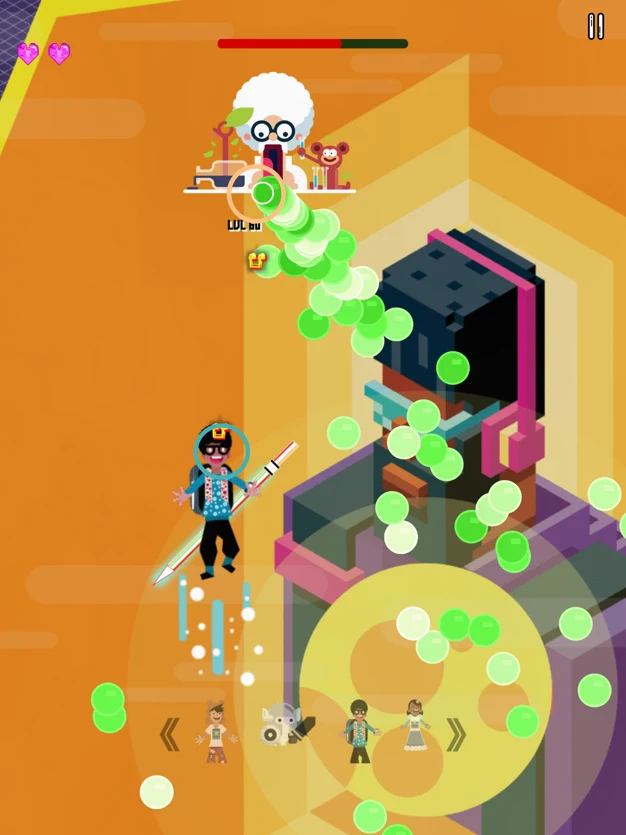 iTunes Description
Fight epic boss battles, unlock a variety of characters, enhance your abilities and travel through the different planets all while learning, practicing and improving on the piano. Tap the correct notes displayed on your screen while the in-game character is dodging obstacles and advancing higher to each stage! There will be items, different character selections, upgrades and fun boss battles included as well. Player scores will be on display on the in-app leaderboard and the highest scoring players will get tons of rewards and merch in and outside of the game!
Forum Thread: Piano Chronicles (by Jahari Stampley)
---
Rabisco ($2.99)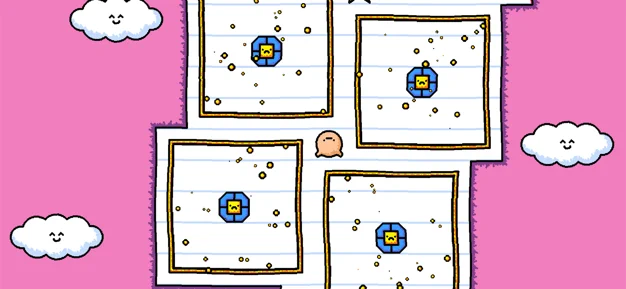 iTunes Description
Help Ms. Rabisco to recover the moon's lost stars and bring back the light to this cute but dangerous world. Immerse yourself in an adorable art style inspired by crayons, radiant colors, and hand-drawn lines. The Bossa Nova-inspired soundtrack complements the aesthetic to create a relaxing atmosphere.
Rabisco offers hardcore difficulty with 20+ types of enemies and numerous interactive objects, including a speed run mode.
Forum Thread: Rabisco (by Crescent Moon)
---
Tukoni (Free)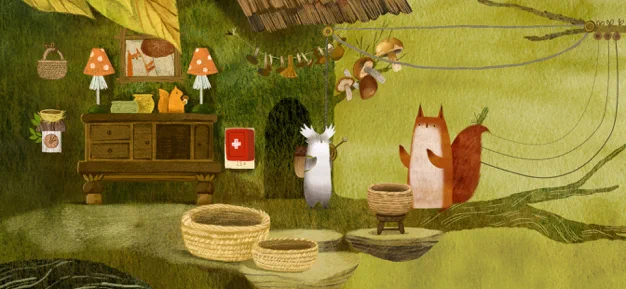 iTunes Description
Tukoni is a point-and-click puzzle adventure, based on a series of award-winning books by the Ukrainian artist Oksana Bula. Play as Tukoni, the forest spirits, as you meet unique characters, solve captivating puzzles, craft new items, and explore a magical world filled with kindness.
Forum Thread: Tukoni (by Oksana Bula)
---
Shred BackCountry ($0.99)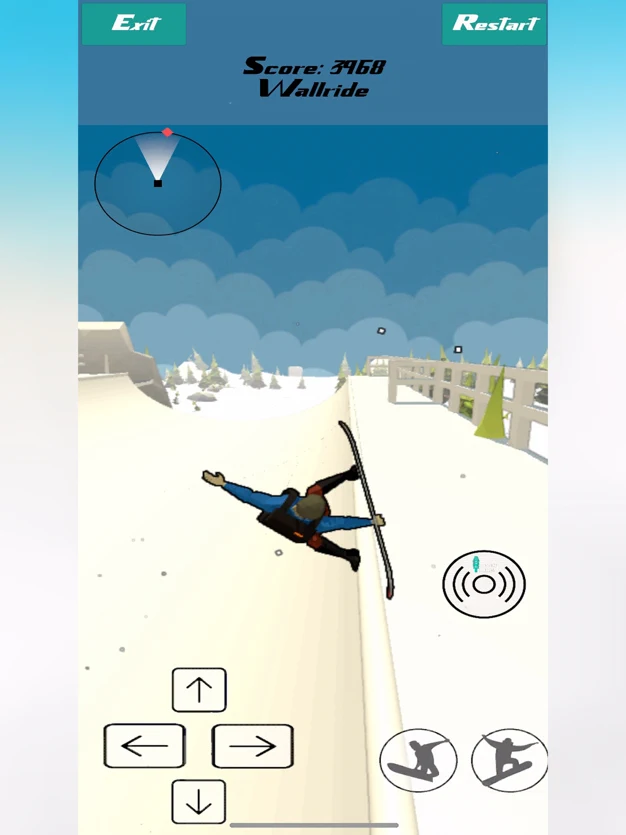 iTunes Description
Shred the back country

snowboard down the back country, shuffle music from anywhere in the game by tapping the spinning record, 10 mountains and many more to come!!

Grab ya snowboard and hit the Back Country.
find your way down the slopes, and get some huge air, whilst doing insane tricks..
Shred down the same mountain many times to find the best path to perform tricks and get huge scores..
Forum Thread: Shred BackCountry (by Adam Rogan)
---
Trials of Mana ($23.99)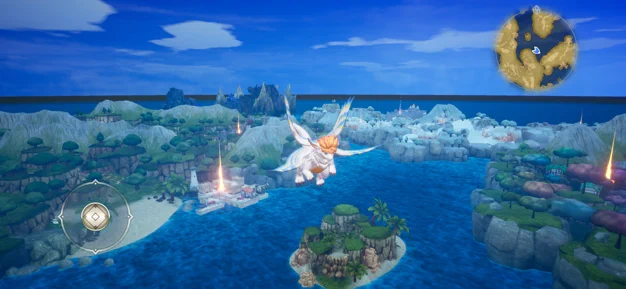 iTunes Description
When the world was shrouded in darkness, the Goddess of Mana drew forth the Sword of Mana to smite the eight Benevodons, monsters of destruction. She sealed the horrors inside the eight Mana Stones, bringing the realm back from the brink.

Weak from rebuilding the world, the Goddess changed into a tree and fell fast asleep for years. However, the forces of evil sought to free the Benevodons to gain control of the world. They started a terrible war to further their plot and destabilize the kingdoms.
Peace was at an end.

Mana itself began to disappear from the world and the Mana Tree to wither…
Forum Thread: Trials of Mana (by Square Enix)
---