Hello gentle readers, and welcome to the SwitchArcade Round-Up for March 21st, 2023. In today's article, I start catching up with three reviews for you to enjoy. The Legend of Heroes: Trails to Azure, Void Terrarium 2, and Alice Gear Aegis CS all get their time in the chair of judgement, and none can say who will survive. After that we have a few interesting new releases to look at, and then the usual lists of new and expiring sales. Let's get to it!
Reviews & Mini-Views
The Legend of Heroes: Trails to Azure ($39.99)
I'm not going to spend too many words on this one because I really don't need to, I think. The Legend of Heroes: Trails to Azure is the second and final part of the story arc started in The Legend of Heroes: Trails from Zero, and this Switch version is every bit the great port that the previous game's was. In terms of gameplay mechanics, there's nothing new here of any major significance. If you're coming in fresh, you absolutely should not start here. Go play Trails from Zero first. If you already played Zero and enjoyed it, this is a no-brainer to pick up. It raises the stakes accordingly and brings things to a climactic close that helps set up a lot of things in the Trails of Cold Steel games. It's a really good RPG, and I highly recommend it.
This game picks up a few months after the events of the first game. We're back in Crossbell, the vibrant setting from the first game. The SSS are famous now thanks to everything that happened in Trails from Zero, but that fame brings its own issues. The original cast returns with two more faces added to the roster, and if you've played the Cold Steel games you'll be extremely familiar with one of them. With less work needed in establishing the setting, business picks up a lot more quickly in Azure. As befits the conclusion to a tale things get a lot bigger and more dangerous this time, and the narrative is nice and twisty in the usual Trails way.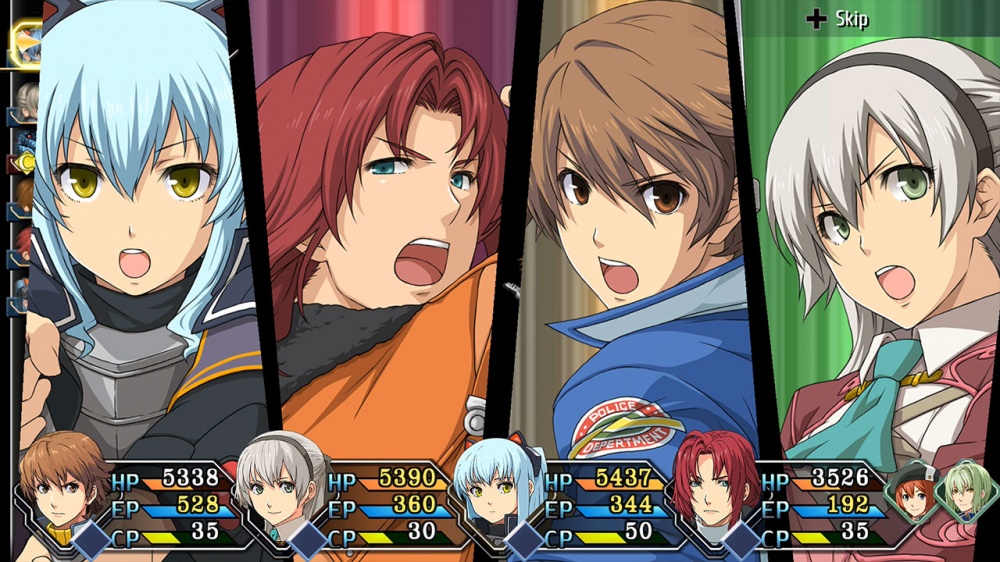 For the most part, the gameplay mechanics carry over from the previous game. The master quartz makes its debut here, though if you've played Cold Steel you'll more or less know how it works. There's also the new Burst system that allows you temporarily buff your team in battle after you've smacked enemies around enough. It's mostly there to make the exciting stuff more exciting, as it's only available to you at specific points. If you're new to the series, there isn't really anything out of the ordinary here in terms of this style of RPG. Very classic-style stuff with a few extra elements to spice things up.
The Legend of Heroes: Trails to Azure finishes filling in a critical gap in the series, and it does so with style. This twelve-year old game has been given a little extra spit polish in the transition to Switch, helping a great game shine its brightest. Taken together with Trails from Zero, this is one of the strongest RPG experiences you can get on the Nintendo Switch and is arguably still the high point of the Trails series today.
SwitchArcade Score: 4.5/5
Alice Gear Aegis CS Concerto of Simulatrix ($29.99)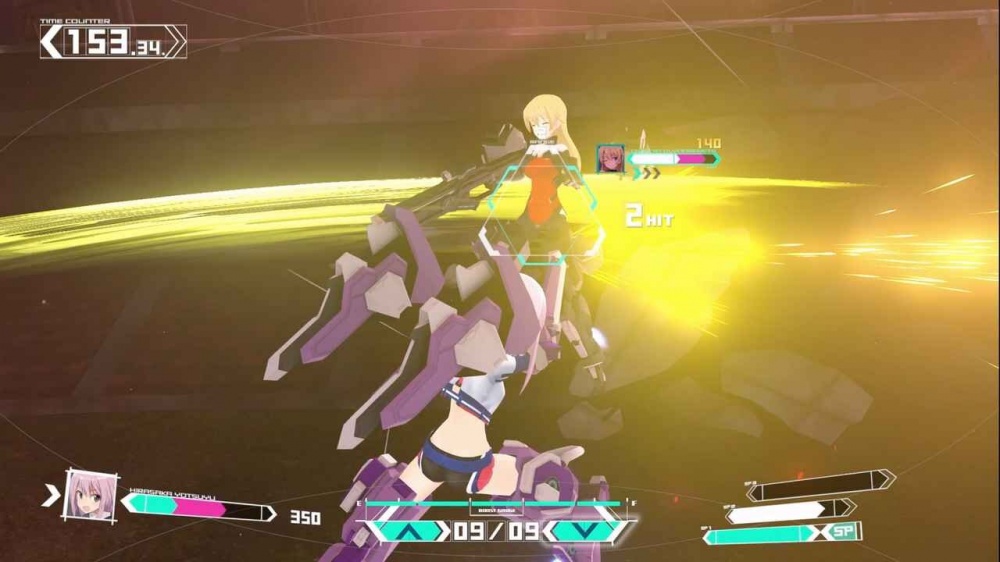 What an odd thing the existence of this is. It's basically a companion game to a free-to-play mobile game that never released in the West, and as such it leans heavily into providing fun story content for those who are already familiar with the cast. But unless you can understand Japanese and have a habit of playing Japan-only mobile games, you probably aren't familiar with this cast. This game isn't going to do much to bring you up to speed either, and it makes the considerable narrative content here feel a bit limp.
As for the gameplay, it's basically a light version of Virtual On, and that's not a bad thing at all. You battle in teams of up to three characters versus three, though each side will only have one out at any given time. You fly around in 3D arenas and battle against the other character with your character's unique weapons and abilities. The main story mode is a bit like one for a fighting game in that it takes very little time to blow through, but you're meant to replay the game a lot to unlock its many extra goodies. Also like a fighting game, the real meat is probably in multiplayer. I have to say "probably" because I didn't have a lot of luck finding anyone else to play with online, and I don't know anyone else locally who owns it for the wireless multiplayer.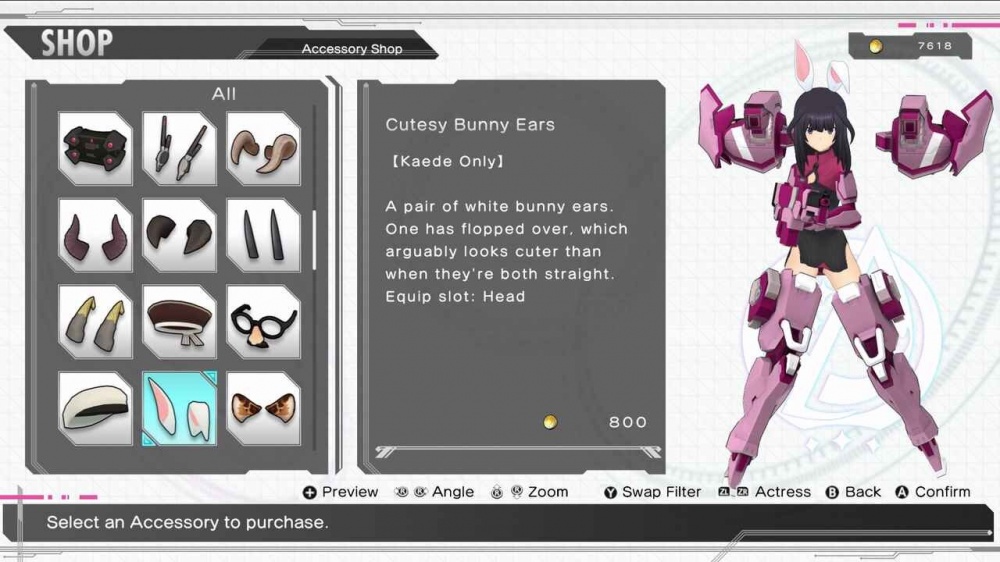 A couple of ifs get in the way of Alice Gear Aegis CS being all it could be. If we had the context to enjoy the story content. If the online multiplayer population was big enough to more easily find matches. Anyone out there who remembers Virtual On and doesn't mind the mecha-girl aesthetic will likely enjoy themselves grinding out all the unlockables in single-player, if nothing else. Hopefully the online population situation will improve so that this game can really take wing.
SwitchArcade Score: 3.5/5
void* tRrLM2(); //Void Terrarium 2 ($39.99)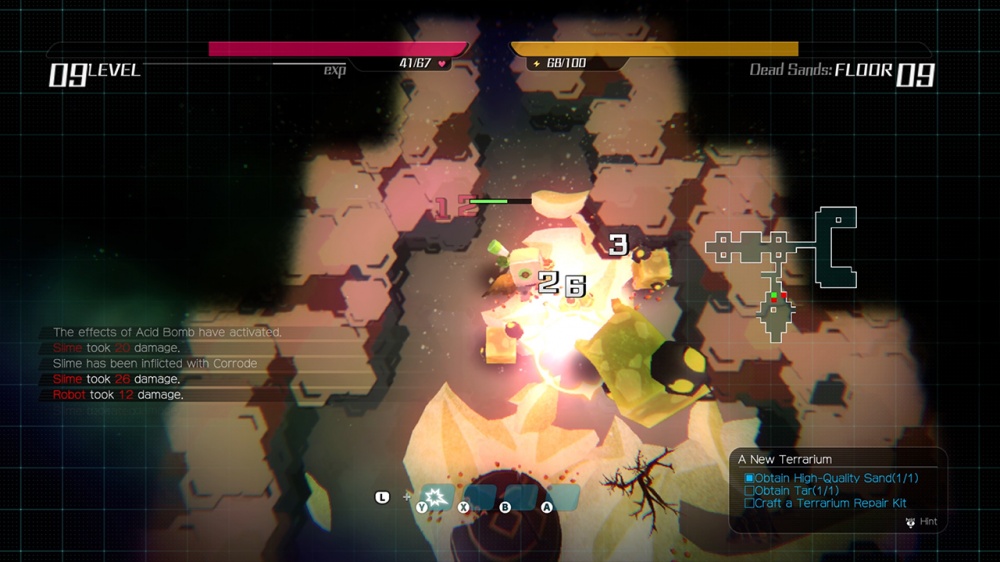 I'd really like to know what the heck happened to the Mystery Dungeon series. I felt like we were choking on new entries in the previous generation across its various permutations, the Switch has only seen a few remakes and ports. Fortunately, the void has been filled to an extent by some interesting Mystery Dungeon-style roguelikes from sources outside Spike Chunsoft. Void Terrarium from NIS was one such successful attempt, and we've now got a sequel. I'm not typing the title again; let's call it Void Terrarium 2.
What made the first game stand out is that it wasn't just a straightforward roguelike. It dragged a couple of other genres in for fun and profit, most notably that of the virtual pet/life simulation. As you make your way through the dungeons as Robbie the robot, you must always be mindful of the status of Toriko the human back home. She got hungry. She got sick. She pooped. A lot. It put you in positions where it was sometimes better to get yourself killed just so that you could hurry back to her. It was sometimes annoying, but it gave the game a feel of its own that clearly struck a chord for some players.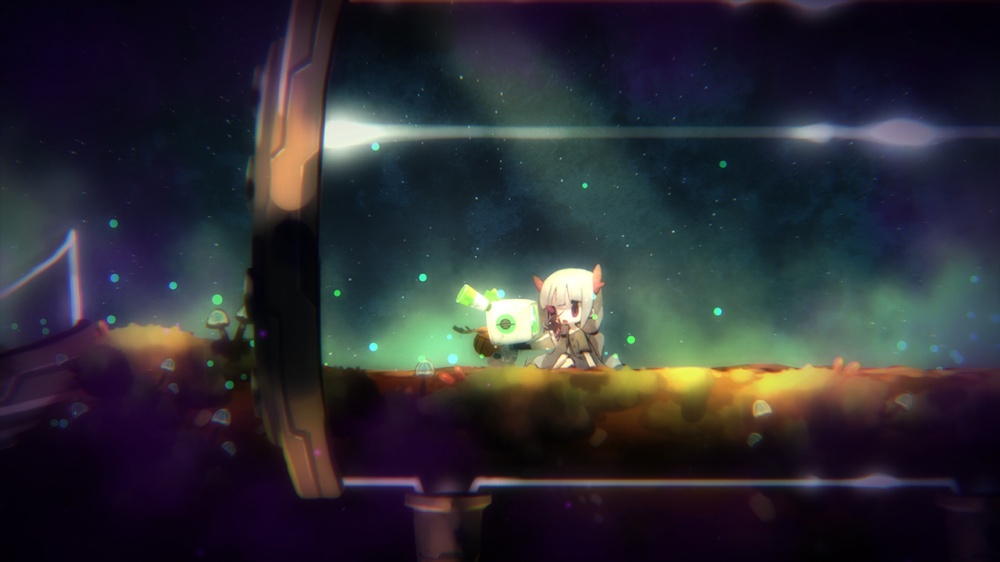 Well, Robbie and Toriko are back, and if it feels like that's an unnecessary repeat trip from a narrative standpoint, I'm here to tell you that yes, it kind of is. You're once again in a position of having to take care of Toriko, the last human. She's in a new terrarium, but the story feels very similar to the first. It's just a bit sadder because Toriko is somehow doing even worse. The deeper into it you play, the more answers you start to get about everything. All I will say is that this isn't a game to play if you want to walk away feeling good. The core gameplay structure hasn't changed, but some new elements to the virtual pet side and better balance on the dungeon crawling side make it a bit more satisfying than the first game.
If you didn't care for the tone or gameplay of the first game, Void Terrarium 2 isn't going to change your mind. It's similarly dark and heart-breaking in its narrative, and while the gameplay has certainly been refined it hasn't been dramatically overhauled. It's simply another Void Terrarium, but when you consider how singular and odd that game was I can't say there isn't room for one more like it.
SwitchArcade Score: 3.5/5
New Releases
Remnant: From the Ashes ($39.99)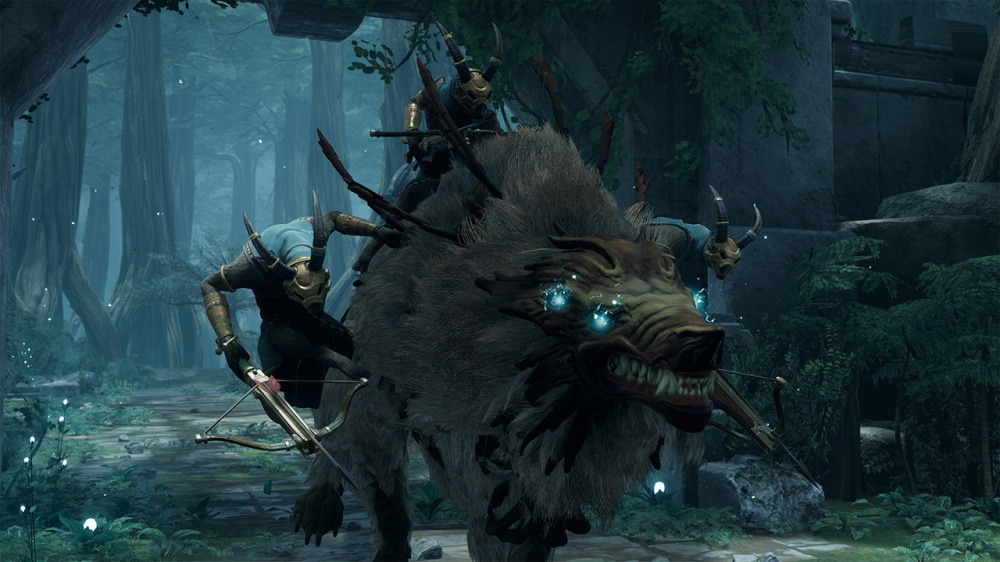 The well-liked Soulslike with co-op gameplay makes its way to the Switch in this surprisingly solid port. You can play via local wireless or online multiplayer so that up to three people can head into battle against some seriously nasty creatures. There are more than one hundred different enemy types and twenty bosses to fight, all scattered throughout procedurally generated worlds. The visuals take a bit of a hit in the version, but it still looks fine by the standards of the system and it plays very well.
Unheard: Voices of Crime Edition ($9.99)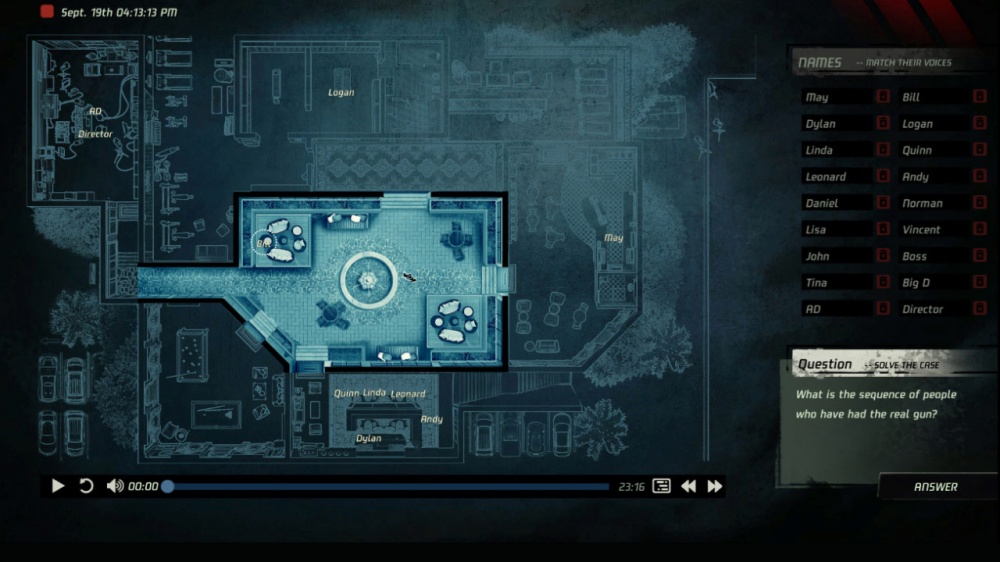 This is an interesting adventure game that sees you in the role of an Acoustic Detective, someone who solves crimes by listening to the voices of the past. The truth will be revealed by these conversations that took place at the crime scenes, but it's up to you to figure it out. An unusual take on a well-worn concept, and one that mystery fans might want to bite on at such a reasonable price.
The Hero with a Thousand Arms ($4.99)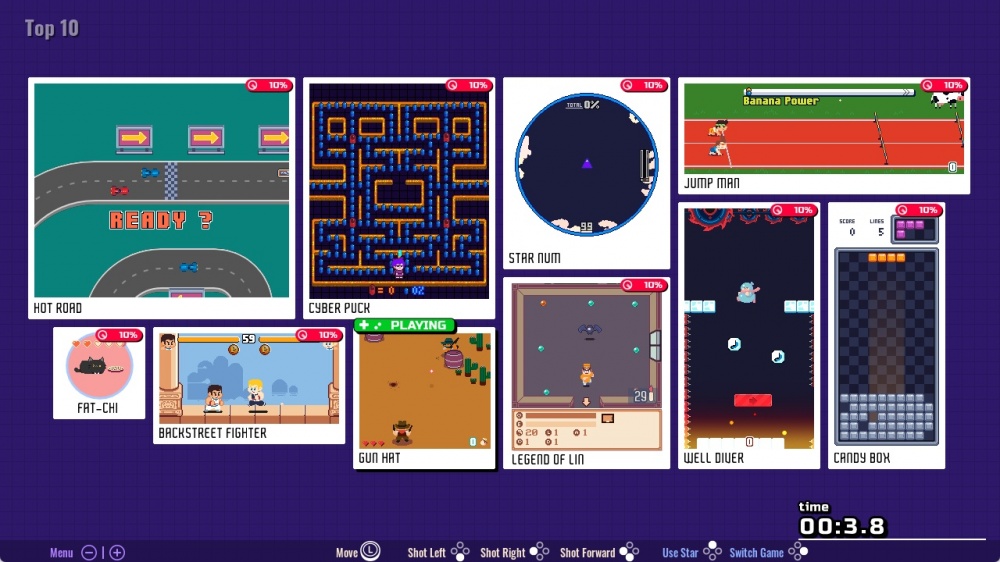 Well now, this is another novel idea. It's a collection of ten minigames, and that's not very interesting in and of itself. But here's the trick: you have to play them all at the same time. You have them all on-screen and can switch between active control of them. While you're focused on one, the others will go in super slow-motion. It's basically video game plate-spinning. Not bad for a fiver, I'd say.
Sales
(North American eShop, US Prices)
I'll go ahead and gesture wildly at Demon Turf: Neon Splash, Angry Video Game Nerd 1 & 2 Deluxe, and Treachery in Beatdown City. All interesting games that are at new low prices. Over in the outbox, the latest sales from Taito, Activision, and 2K Games are coming to an end. Do what you must there, though keep in mind that they'll be back around before too long. Check those lists!
Select New Games on Sale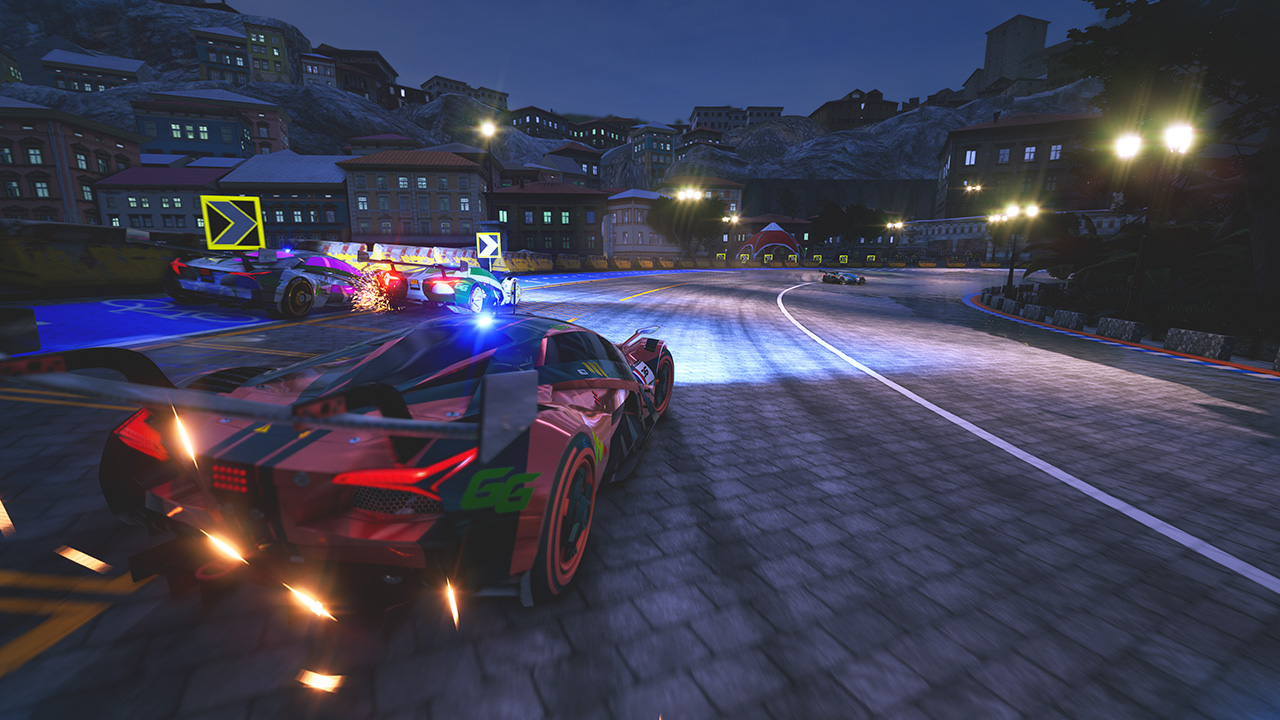 Xenon Racer ($1.99 from $14.99 until 3/23)
All-Star Fruit Racing ($1.99 from $19.99 until 3/23)
Demon Turf: Neon Splash ($1.99 from $4.99 until 3/24)
Treachery in Beatdown City ($4.99 from $19.99 until 3/24)
Lonesome Village ($13.99 from $19.99 until 3/27)
Dumpy & Bumpy ($2.49 from $4.99 until 3/28)
LOVE 3 ($4.99 from $9.99 until 3/28)
Angry Video Game Nerd 1&2 Deluxe ($7.49 from $14.99 until 3/28)
Eagle Island Twist ($6.49 from $12.99 until 3/28)
Goonya Monster ($17.99 from $19.99 until 3/31)
Quest Hunter ($7.49 from $29.99 until 4/3)
Quest Hunter: Deluxe ($9.49 from $37.99 until 4/3)
Zodiacats ($2.39 from $2.99 until 4/3)
The Almost Gone ($1.99 from $9.99 until 4/3)
Evoland ($4.99 from $19.99 until 4/3)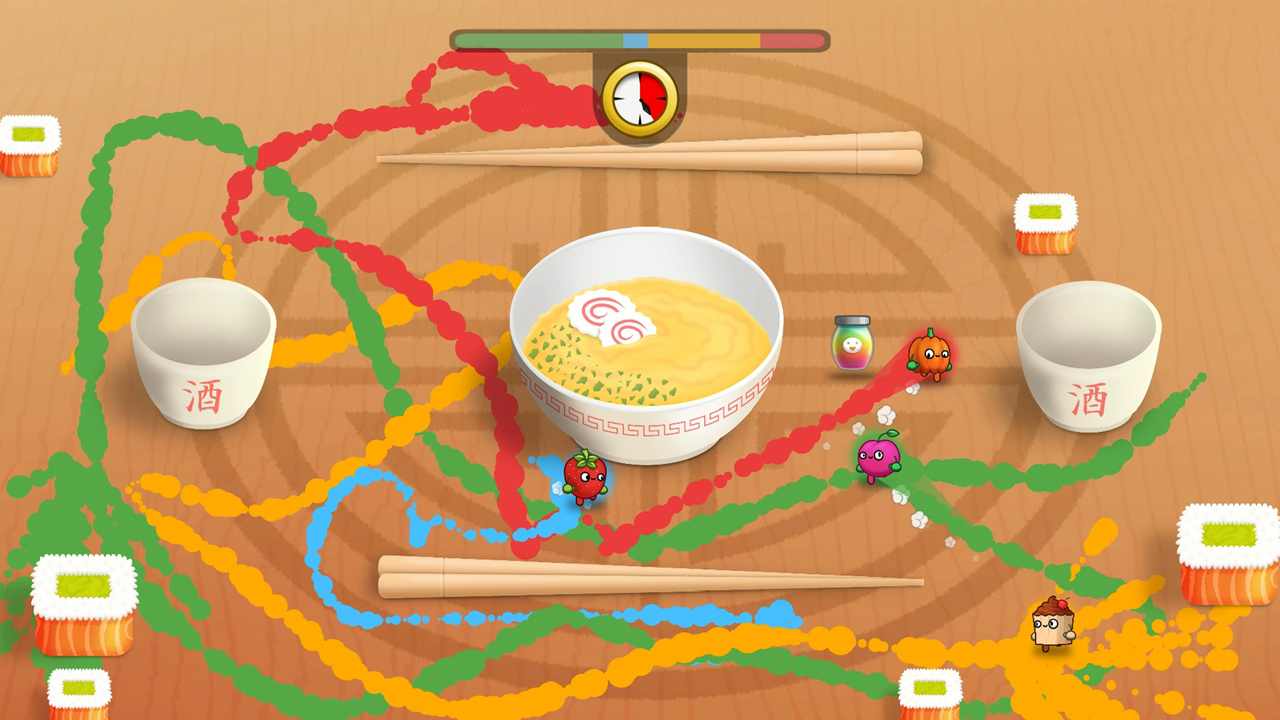 Ultra Foodmess ($1.99 from $3.99 until 4/3)
Dig Dog ($1.99 from $3.99 until 4/9)
Inertia: Redux ($2.01 from $4.39 until 4/9)
Mortal Kombat 11 ($9.99 from $49.99 until 4/10)
Mortal Kombat 11 Ultimate DLC ($14.99 from $49.99 until 4/10)
LEGO Star Wars: Skywalker Saga GE ($31.99 from $79.99 until 4/10)
Godlike Burger ($6.79 from $19.99 until 4/10)
Jenny LeClue: Detectivu ($1.99 from $24.99 until 4/10)
Limbo ($1.99 from $9.99 until 4/10)
Inside ($1.99 from $19.99 until 4/10)
Jet Kave Adventure ($1.99 from $19.99 until 4/10)
Super Fowlst ($1.99 from $9.99 until 4/10)
Super Fowlst 2 ($2.00 from $10.00 until 4/10)
Dadish ($1.99 from $9.99 until 4/10)
Dadish 2 ($1.99 from $9.99 until 4/10)
Dadish 3 ($1.99 from $9.99 until 4/10)
Sales Ending Tomorrow, Wednesday, March 22nd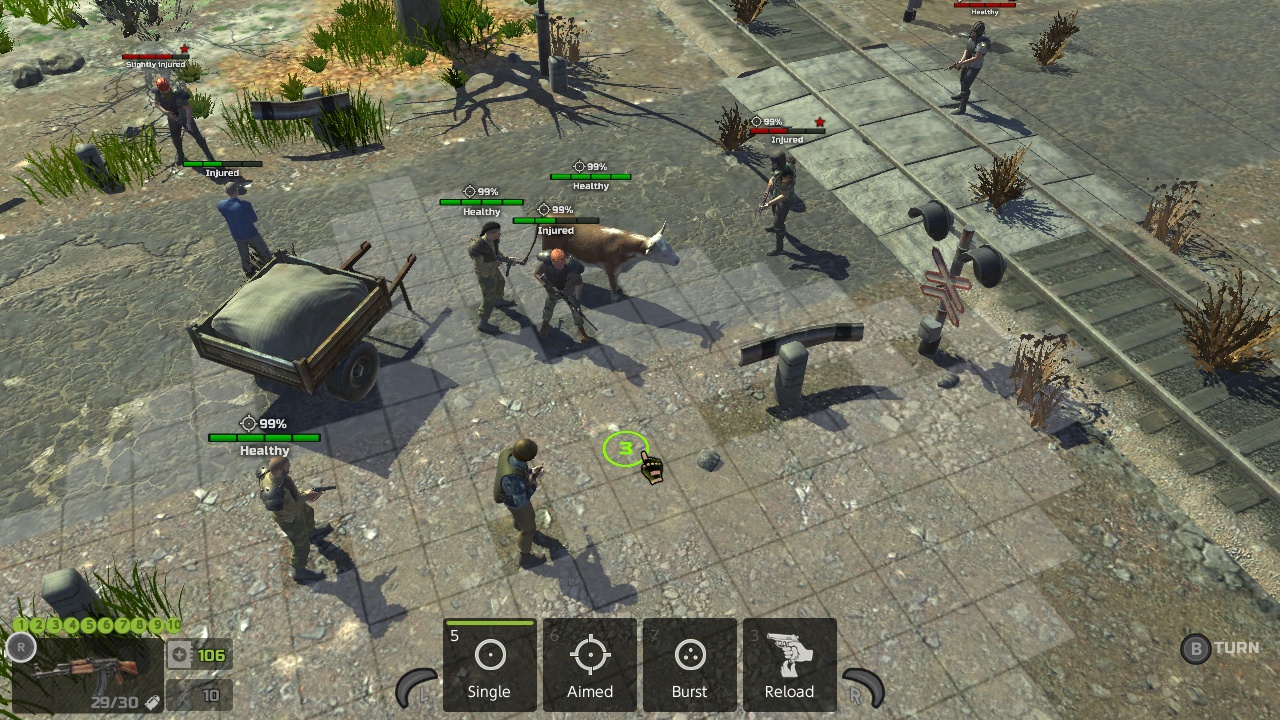 Atom RPG ($9.19 from $22.99 until 3/22)
Beastie Bay DX ($7.00 from $14.00 until 3/22)
BioShock: The Collection ($9.99 from $49.99 until 3/22)
Blizzard Arcade Collection ($9.99 from $19.99 until 3/22)
Borderlands Legendary Collection ($9.99 from $49.99 until 3/22)
Burger Bistro Story ($8.40 from $14.00 until 3/22)
Crash Bandicoot – Quadrilogy Bundle ($27.99 from $69.99 until 3/22)
Crash Bandicoot Crashiversary Bundle ($39.99 from $99.99 until 3/22)
Dead by Daylight ($11.99 from $29.99 until 3/22)
Diablo II: Resurrected ($13.19 from $39.99 until 3/22)
Diablo III: Eternal Collection ($29.99 from $59.99 until 3/22)
Grand Prix Story ($7.00 from $14.00 until 3/22)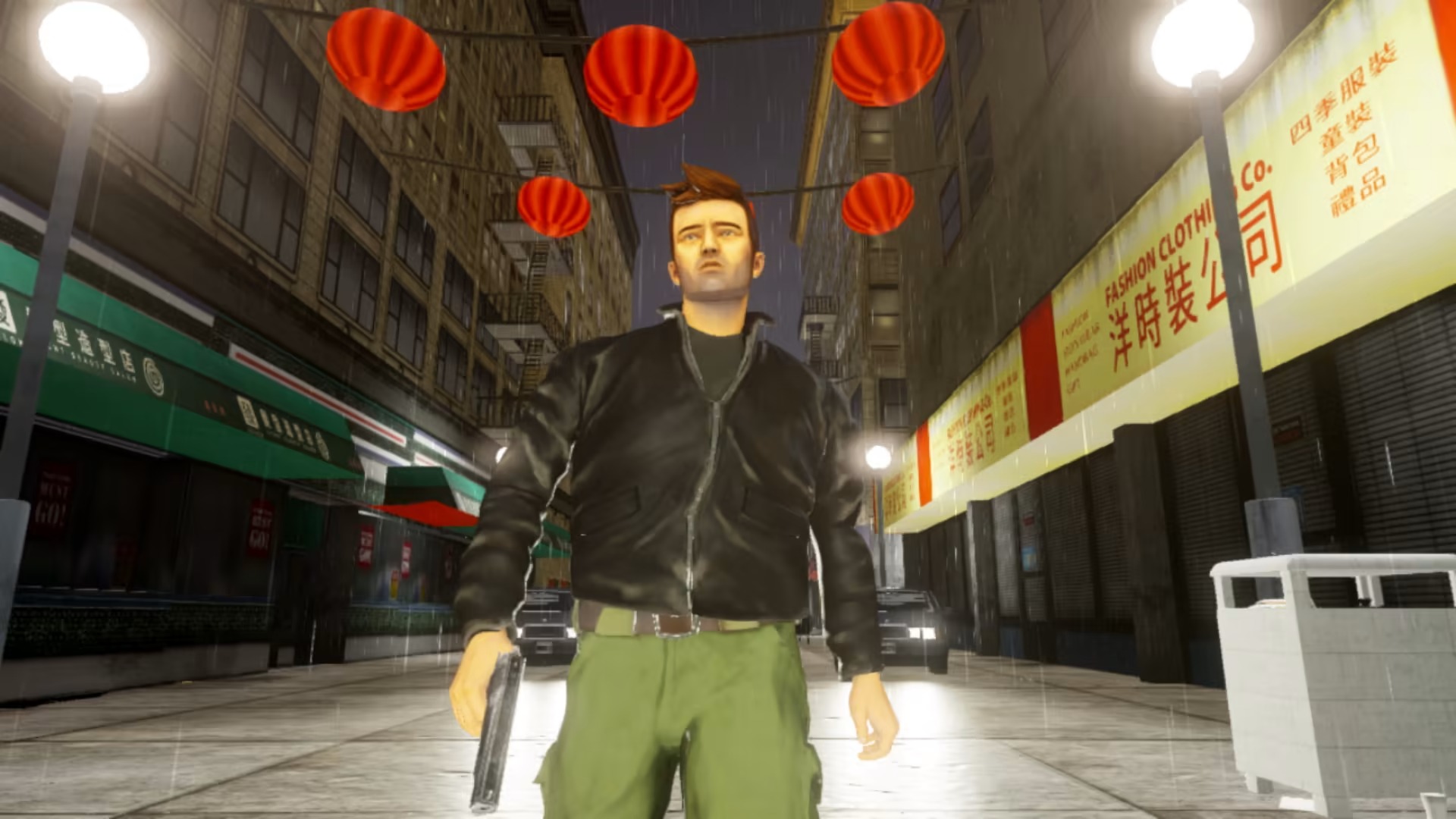 GTA: The Trilogy Definitive ($29.99 from $59.99 until 3/22)
NBA 2K23 ($19.79 from $59.99 until 3/22)
NBA 2K23 Michael Jordan Edition ($39.99 from $99.99 until 3/22)
New Tales from the Borderlands ($19.99 from $39.99 until 3/22)
OlliOlli World Rad Edition ($30.14 from $44.99 until 3/22)
Sid Meier's Civilization VI ($5.99 from $29.99 until 3/22)
Tony Hawk's Pro Skater 1 + 2 ($15.99 from $39.99 until 3/22)
Touhou Spell Bubble ($27.49 from $54.99 until 3/22)
Waku Waku Sweets ($1.99 from $39.99 until 3/22)
That's all for today, friends. I'll be back tomorrow with more new releases, more sales, probably a review or two, and whatever big news rolls in during the next twenty-four hours or so. Today was a holiday here in Japan, though it was one of those ones where you just visit the family grave. Somehow I managed to finish my work anyway, so good job to me. I hope you all have a great Tuesday, and as always, thanks for reading!